I've gone a little crazy for holiday cards for as long as I can remember. In college, I'd force our cats to wear ridiculous gingham collars with jingle bells for the sake of snapping their photo just to have printed onto a photo card. I mean, I'm going to be as bold to say that sending and receiving holiday cards is my favorite part of the season. It's just so much fun to spread holiday cheer, what can I say?! Pear Tree Greetings makes this even more fun because, you guys, there are so many cute options.
Growing up, my dad would always string the cards we would receive across the wall using fishing line, which is a technique I started doing each year in our home, too. One night last week, Ethan and I decided to start a new holiday card display tradition of our very own. Enter the washi tape Christmas tree:
Each day, Ethan eagerly stalks the mailbox in hopes he'll finally receive that first holiday card to string up on our washi tape tree. November is flying by and I know it won't be long before our tree will start to fill up. Photo cards are always my favorite to receive because it's always cool to see how everyone's kids grow up a little more each year. I like to keep our cards by punching holes in them and putting them on a binder ring for safe keeping. It's a fun way to flip through some special memories of your friends and loved ones and see the changes each year can bring.
A few weeks ago, I took some photos of Ethan for our cards. (Drawing a blank on how to pose the kids or wanting some inspiration for family photos? Check out Pear Tree's Pinterest page!) I don't want to ruin the surprise that is unveiling this year's card just yet (I know, the horror, right?) but I promise, it's good. In fact, it might be my favorite card of ours yet. Anyway, I don't want to ruin the surprise but here are some photos that (some obviously) didn't make the cut.
(He's lucky he's cute.)
Once we got the perfect photo, I spent a whole lot of time scouring Pear Tree Greetings website to find the perfect card to go with it. This was difficult. I mulled the decision over for a couple of days, driving my husband nuts ("just pick one!") because this is a big decision and Pear Tree Greetings makes it so hard to choose -- all of their designs are just that incredible! Finally, I found the one and as I stick the cards into their envelopes to get them ready to be shipped out all over the world, I know I made a great choice. Again, that whole pesky "can't ruin the surprise just yet" thing -- but here are some of my close contenders from Pear Tree's 2014 collection. It was really, really hard to choose this year!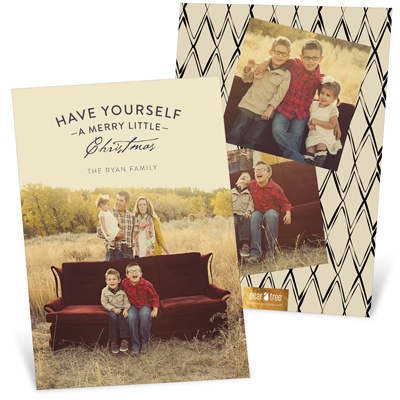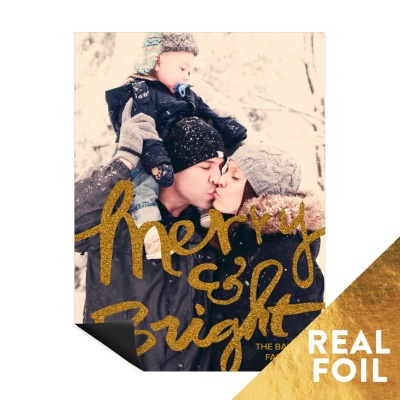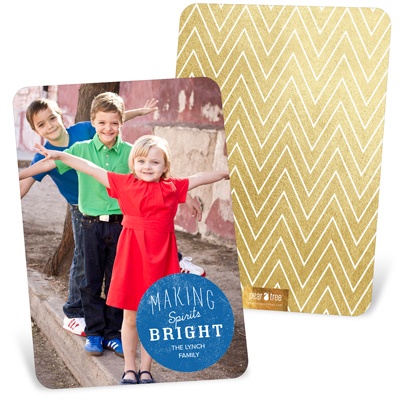 I love Pear Tree because there are so many choices. We're a mixed religion family so they offer plenty of neutral holiday cards options for those of us who celebrate everything (Ethan has also decided we're celebrating Kwanzaa this year, so...). There is also something for every budget, with options ranging from postcards all the up to unique ornament keepsakes. I love the range in price that Pear Tree offers it's shoppers and I especially love that choosing an inexpensive option doesn't mean you compromise on quality. We absolutely love using Pear Tree Greetings each year to make holiday card season -- I mean, the holiday season -- as magical as it can be!
Also? I am a huge fan of this sparkly foil trend. (Cue the heart-eyes emoji.)
SAVE $20 OFF YOUR ORDER Click here to order and you'll receive $20 off your order, just like that. In addition, Pear Tree will also donate $20 to CaringBridge, a non-profit organization that assists families in crisis situations. How incredible is that?
WIN $50 TOWARDS YOUR PEAR TREE GREETINGS ORDER Because 'tis the season to send holiday cards (and celebrate with Pear Tree Greetings!), I get to host a giveaway for a $50 credit to Pear Tree Greetings!
a Rafflecopter giveaway
I hope we get to string lots of Pear Tree cards up on our washi tape tree this year! Happy shopping and merry holiday card season!