Ethan starts Pre-K in just a couple of weeks. When my husband and I made the decision to redshirt Ethan, school felt so far away. With Kindergarten approaching next year, we also knew we wanted a somewhat transitional experience for Ethan to get used to a classroom setting and learning outside the home. And so it is, he will be beginning a part-time Pre-K program in just a couple of weeks. I will fully admit that I'm completely overwhelmed with emotion at the thought of it being school time for Ethan (where did the time go?) but he and I have been having a great time getting school ready.
Today, we're talking wardrobe. I am a huge small shop supporter and I try to get the bulk of my kids clothes from small businesses whenever possible. Here are just a few of the threads in Ethan's school-ready wardrobe rotation!

Public School Prodigy tee by Kids & Coffee Clothing
Okay, this one is a shameless plug -- sort of! My friend Lisa and I are the moms behind Kids & Coffee Clothing, but the tees we make come from our hearts and (okay, maybe slightly warped) minds. Tongue in cheek snark aside, we also are big believers in spreading love and kindness.
Because Nice Matters tee by Kids & Coffee Clothing
Speaking of spreading love and kindness, it's also important to me to keep Ethan's wardrobe true to who he is. Those generic graphic tees in the big box stores with mud splatters and monster trucks and cheery sports slogans don't really scream "Ethan." Another perk to shopping small is getting to capture a more specific glimpse into his true self and personality.

Boys Will Be... Tee by Wire & Honey

Adventure Tee by The Blue Envelope

Be Kind Always Tee by The Blue Envelope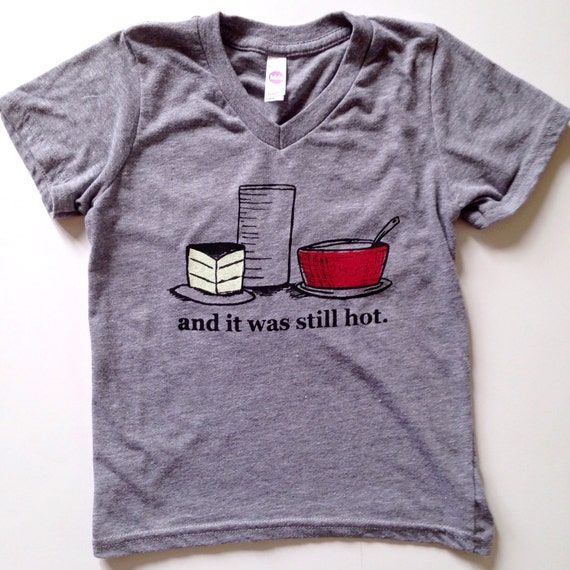 And It Was Still Hot Tee by Wunderland Kids -- this one Ethan requested we purchase for his first day of school. "To remind me of you and home, where I am loved most of all," he said. (Heart melt.) Remind me of this when he's a teenager.

Seuss Tee by Hatch For Kids

Free Spirit Tee by Savage Seeds

I Need My Space Tee by Passive Juice Motel

Eazy E Tee by Passive Juice Motel
And for all those times when my kids closets need some filler, can I take a moment to gush about the new Cat & Jack line offered at Target?! I scored all these at $4 a pop last night on an on-a-whim formula run!
You know, it's the little victories. #momlife