I'm quite sure I'm the last person on Earth to try out Scentsy. I've been seeing the company name pop up around the internet and everyone's Facebook statuses for a while now but I had no idea what it was. We burn a lot of candles in our house and while I love the way my house smells, I'm also way too neurotic to just enjoy the aromas and forget they're burning. I worry about them exploding, fires starting, the cats burning themselves,
something
happening. We can never leave the house without me interrogating my husband about his level of certainty that the candles have been completely blown out. When I learned more about Scentsy due to a friend of mine who is having a Scentsy party, I think I instantly fell in love with the fact they were flameless and wickless.
I had ordered this mid-sized burner: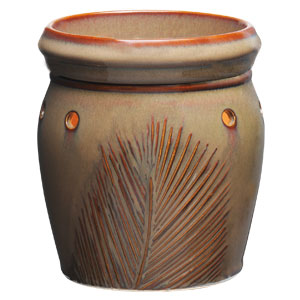 And a couple of fragrance bars: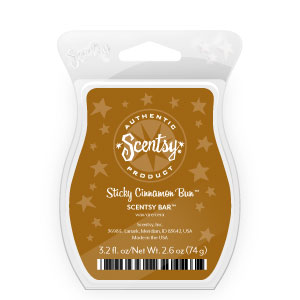 (I also got a Sugar Cookie bar, too. Leave it to me to be stereotypically pregnant and hungry all of the time, right?)
This morning we set up our burner and the Sticky Cinnamon Bun fragrance. It smells like a bakery inside my house. No joke. For a minute, I almost forgot I was banished to bedrest and hadn't spent the day baking delicious baked goods in the kitchen. My nay-saying husband who couldn't believe that Scentsy could possibly be that impressive has also been convinced and converted to the land of the flameless and wickless.
My good friend,
Rhian
, is hosting a Scentsy party! No, you don't have to live around the block from her to attend as you can do your Scentsy shopping from her online party store (which is what I did). If you're a newbie like me,
try this stuff out
, seriously. Or if your stash is running low, stock up!
Visit her online party store here and start your shopping
!
(Did I mention how much my cinnamon-bun scented kitchen is making my belly growl like crazy?!)