We love our sponsors and we sure did have some wonderful ones this month! Ethan and I encourage you to check out these great shops, products and blogs!
Interested in sponsoring or swapping ads with You Are The Roots?
Click here for more information!

Stroller Strides of Coral Springs & Parkland
Are you looking for a way to get in shape, meet other moms, and have fun with your child? Stroller Strides may be just what you're looking for and your first class is FREE!
Stroller Strides is a total fitness program for moms with their baby or stroller-age child(ren). The hour-long workout includes power walking/jogging and intervals of body toning using resistance tubing, your stroller, and the environment. Taught by nationally certified instructors who are trained in pre- and post-natal fitness, it's a great workout for any fitness level.
Fitness For Mom, Fun For Baby!
In addition to providing a full body workout, we incorporate interaction with your child through songs, counting, learning ABC's, and color recognition. This way the children are entertained while we get our workout! We welcome moms and babies 6 weeks and older. Pregnant? Stroller Strides is for you too! Our instructors are certified in Fit4Baby and are trained to offer modifications for all stages of pregnancy.We hope to meet you and your little one(s) at class soon!
Visit Stroller Strides of Coral Springs & Parkland online for class schedule and more information. Check them out on Facebook, too!

Bake All The Things is a fabulous one woman online bakery by Gina Miller Divine. From her Etsy shop: I bake all the things using high-quality ingredients like pure Madagascar vanilla, Vietnamese cinnamon, local organic cage-free eggs, fresh seasonal fruit, real sweet cream butter, and imported chocolate!
Go indulge and check out Bake All The Things online as well as on Etsy and Facebook.
Amazing Clothes. No Malls.
Put your kid's clothes on autopilot and save.
Visit Wittlebee online to start shopping and saving!
NatureBox focuses on sourcing delicious, healthy snacks and sends them to you monthly. Discover what our nutritionists recommend and start enjoying a better snack.
Visit NatureBox online to start snacking!
Gelmix is designed to help in the management of frequent spit-up in infants. It is the first and only organic milk thickener specifically formulated for pediatric use in the US. Carob bean gum has been used in Europe for decades to avoid the loss of nutrients due to excessive regurgitation and is clinically proven to be superior to rice cereal.
Gelmix was a life saver when Ethan was an infant! Check them out online or try it free today!
We specialize in organic, natural, sustainably built, handmade children's items created from all natural materials. Palumba's offering of safe, non-toxic childrens toys, musical items, art supplies and clothing are all dedicated to the natural home. Best of all, 80% of our toys are made in the USA; the rest are crafted in Fair Trade Cooperatives. All of our toys are made without any toxins or unsafe parts. They are all of heirloom quality, hand crafted and sustainably made with care and integrity.
Visit Palumba online or on Facebook!
And our awesome ad swap partner, too: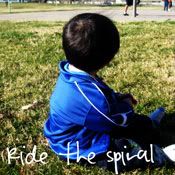 Thanks to all of our wonderful October sponsors!